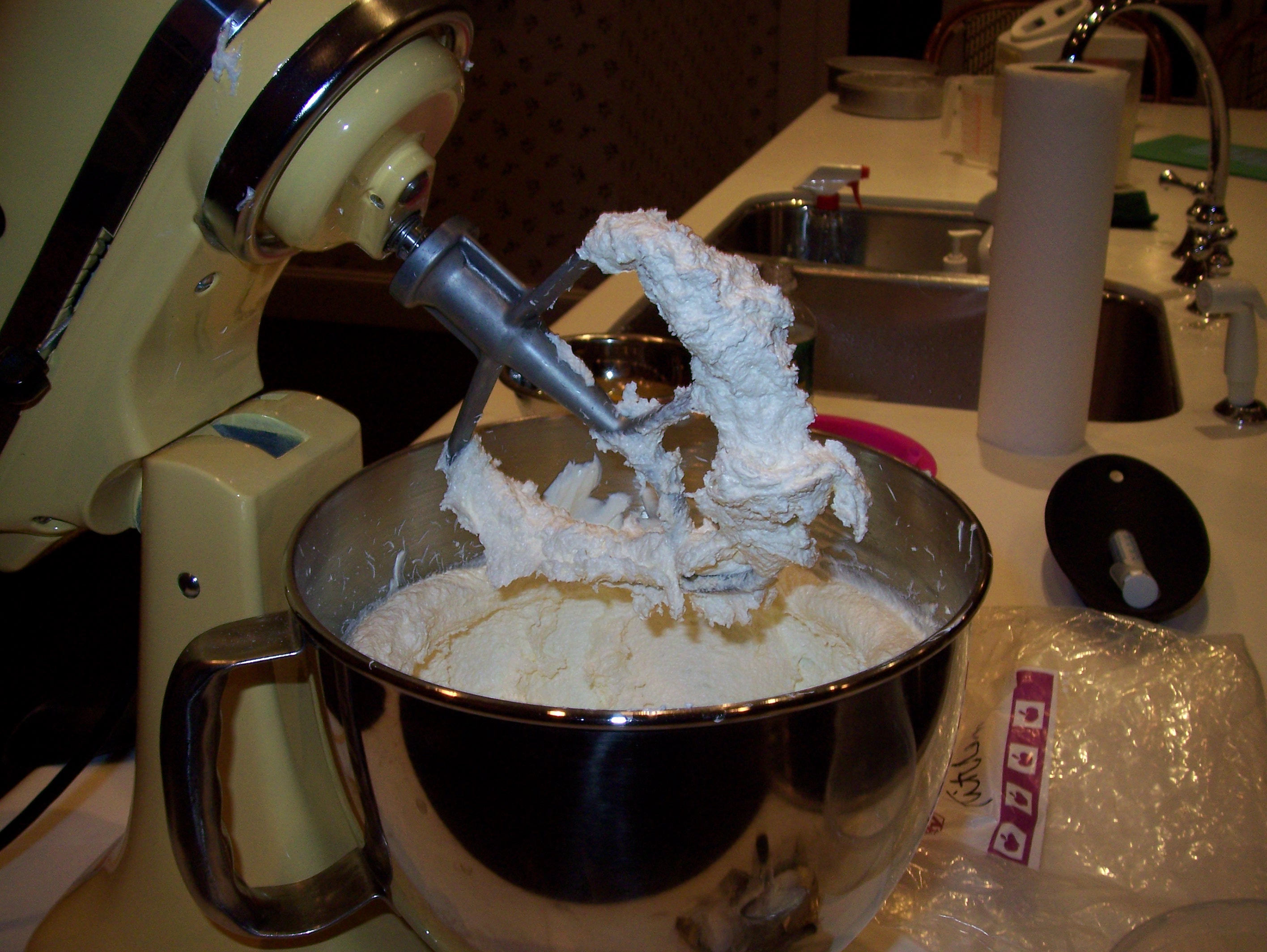 i started baking the first cakes last night.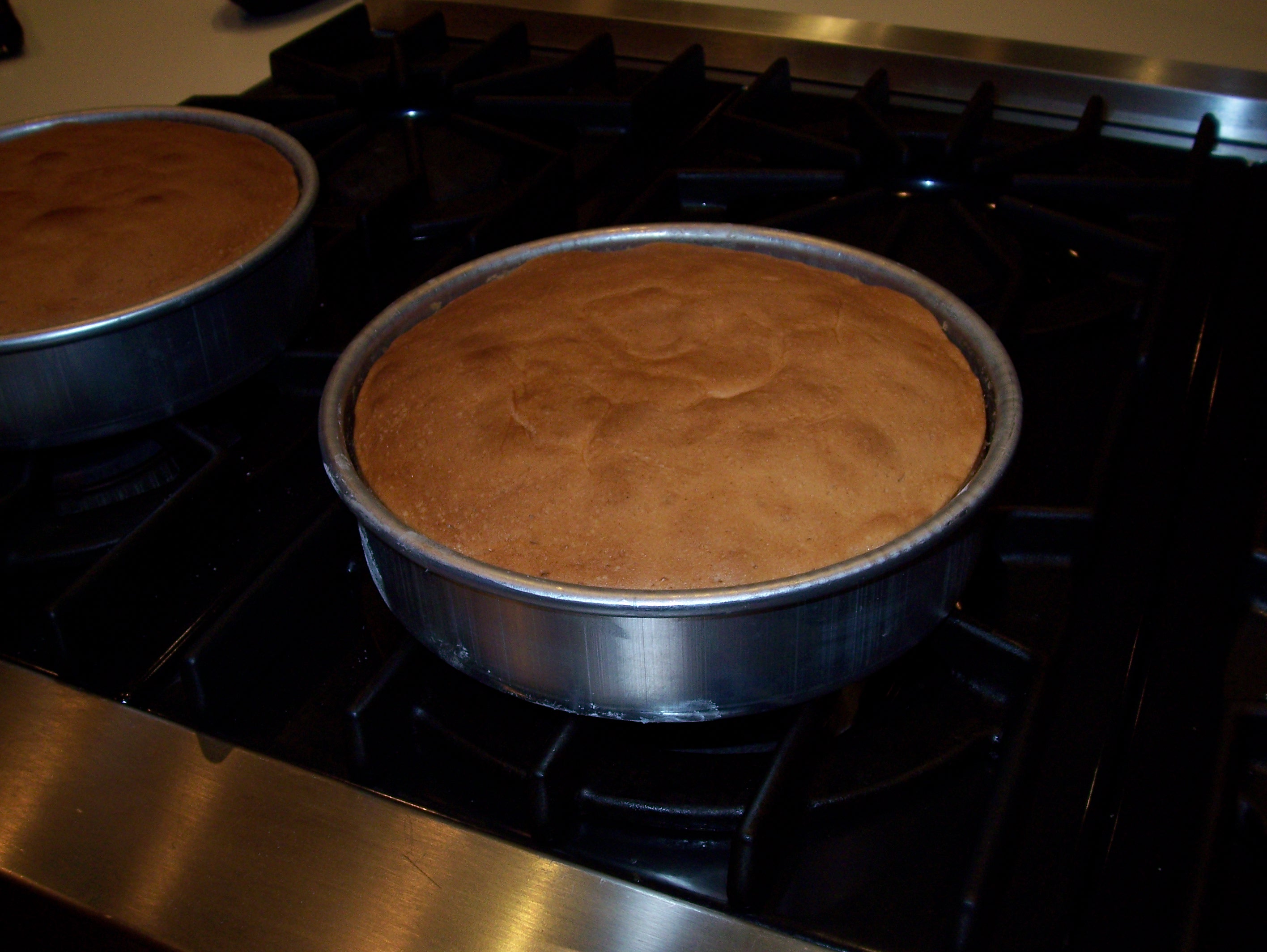 they were a little too done.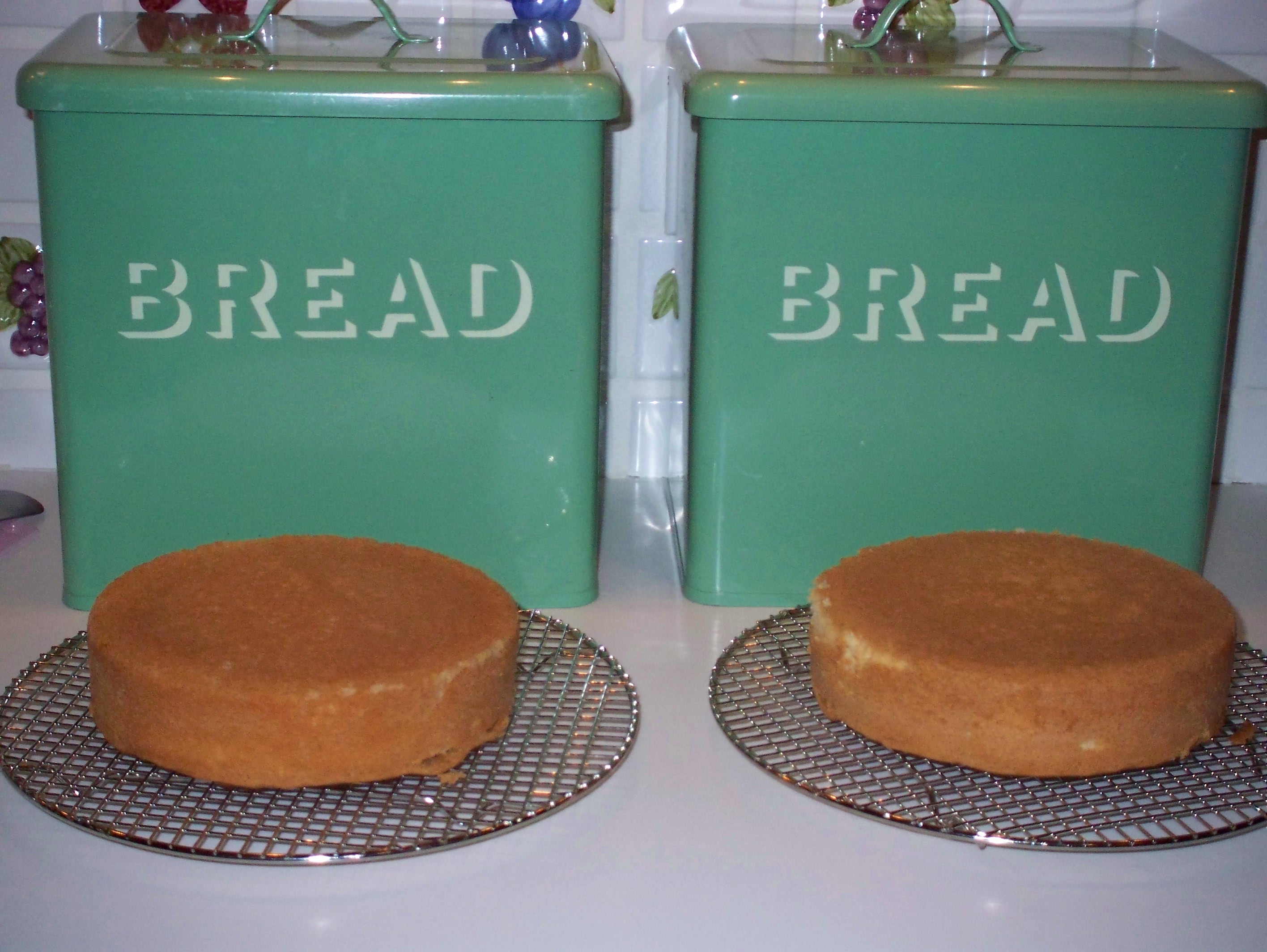 and look below…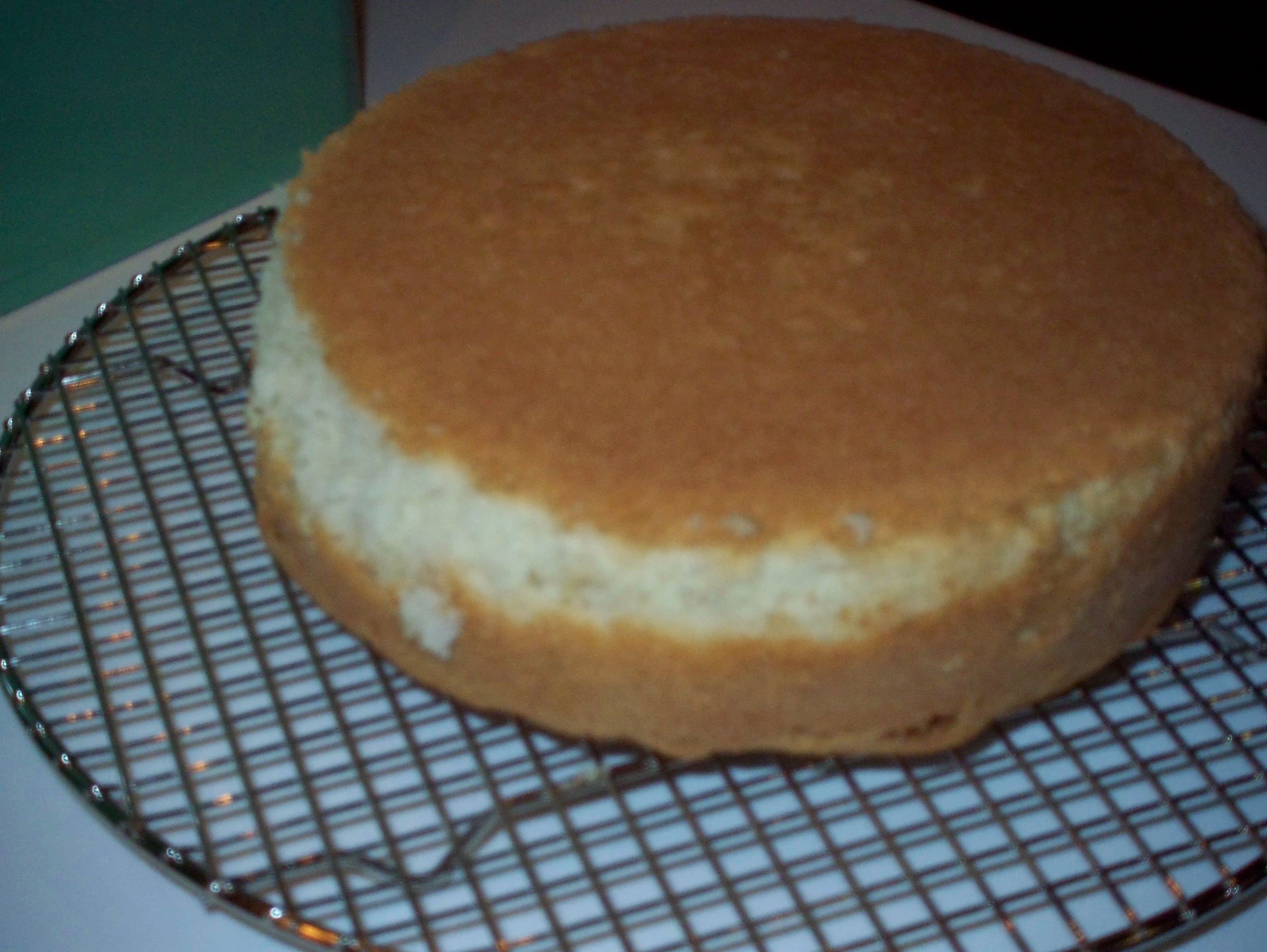 some of the cake stuck! so…..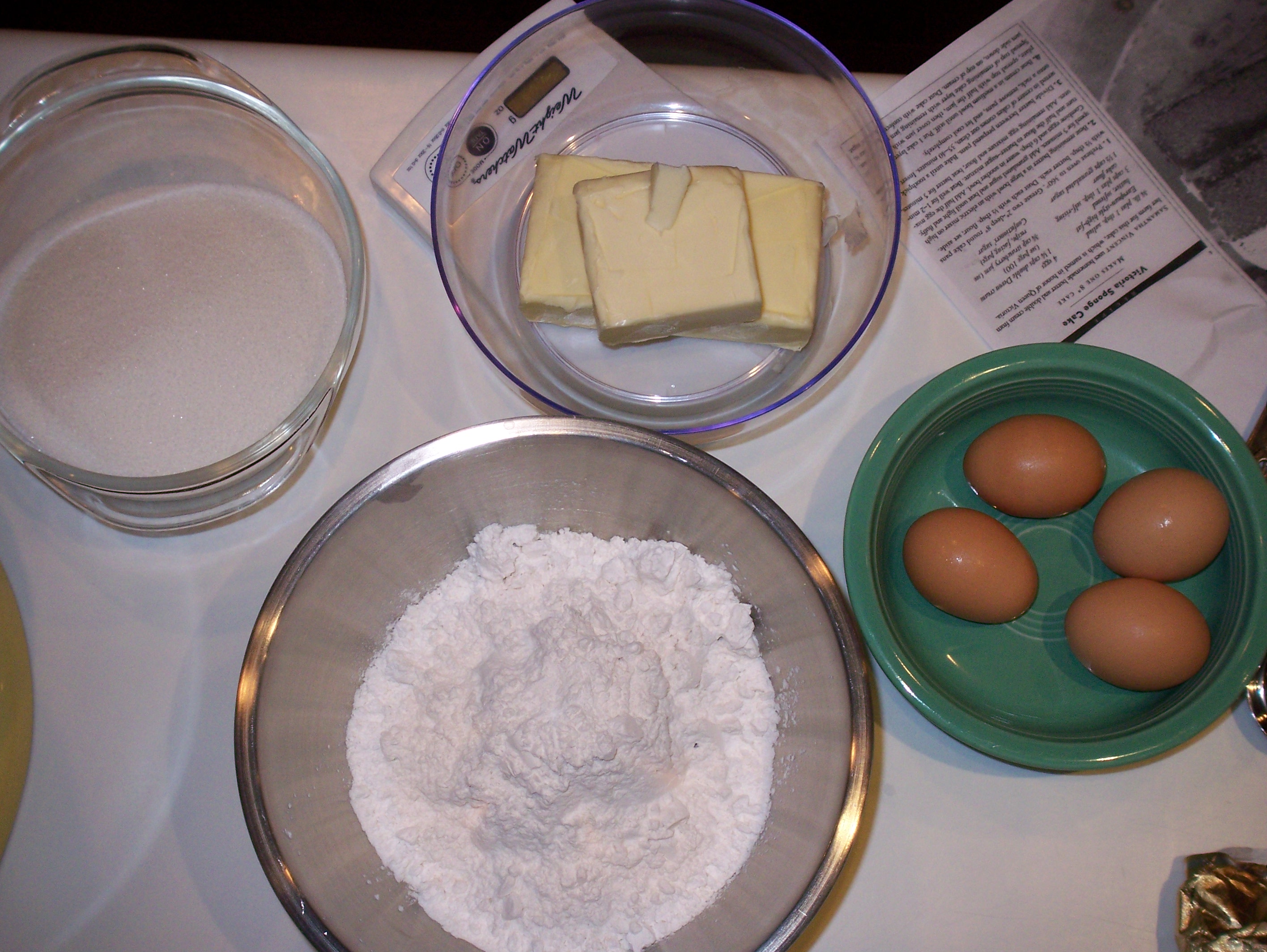 i started again. this time with mise en place (all things in place).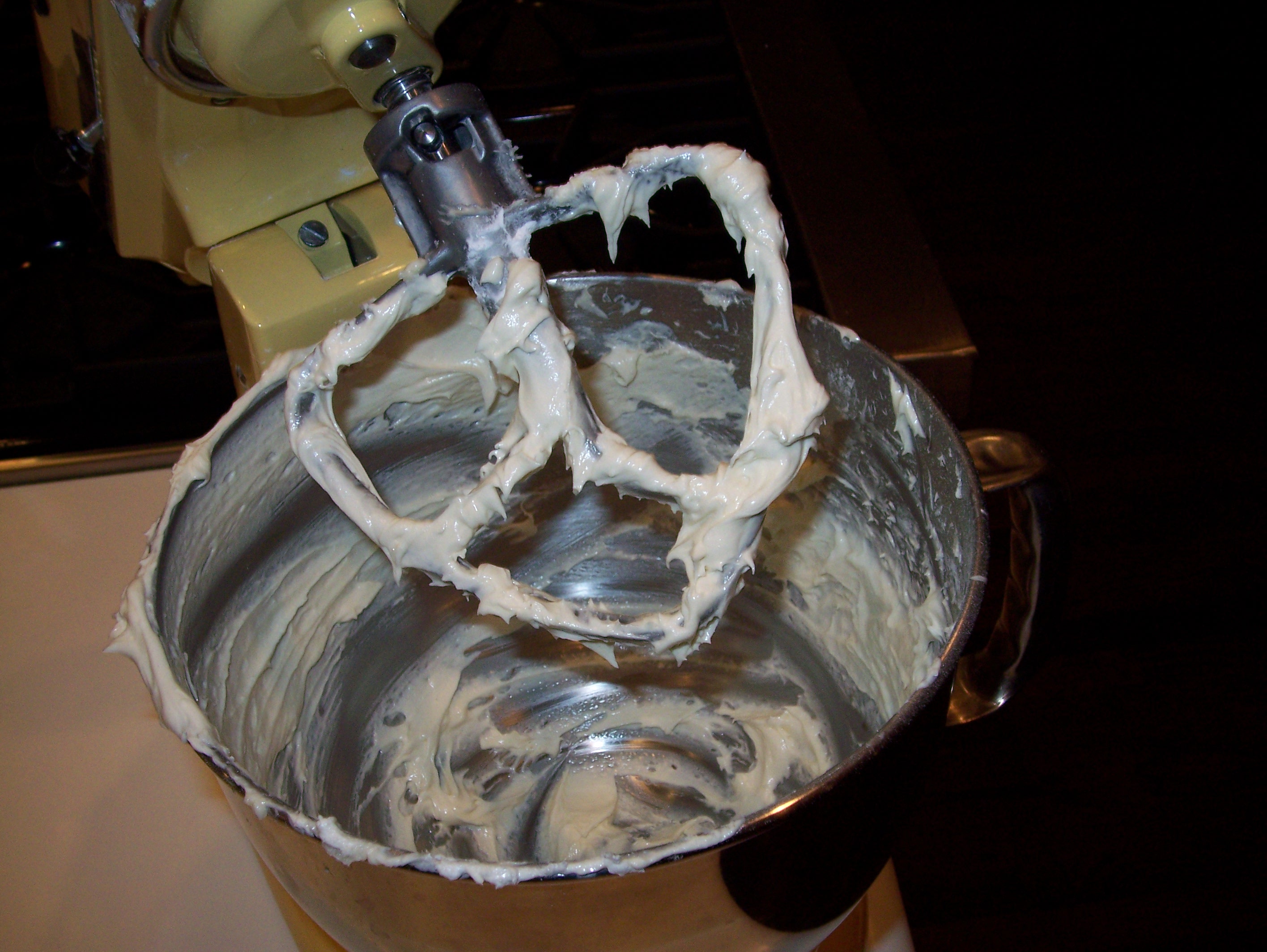 look below and you will see the rest. alexis will have a birthday cake. she will have cake!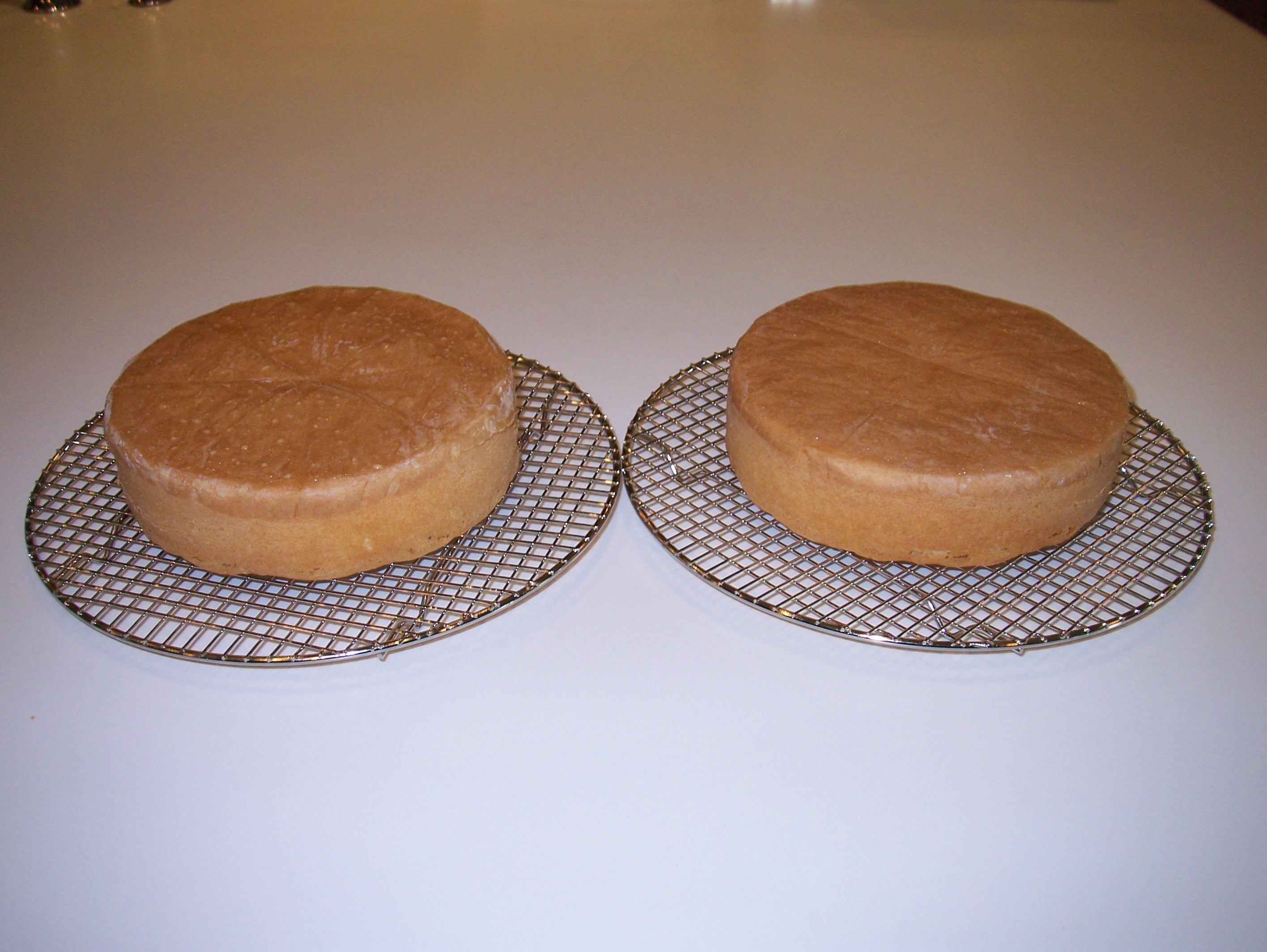 these cakes i baked this morning came out much better than last night's.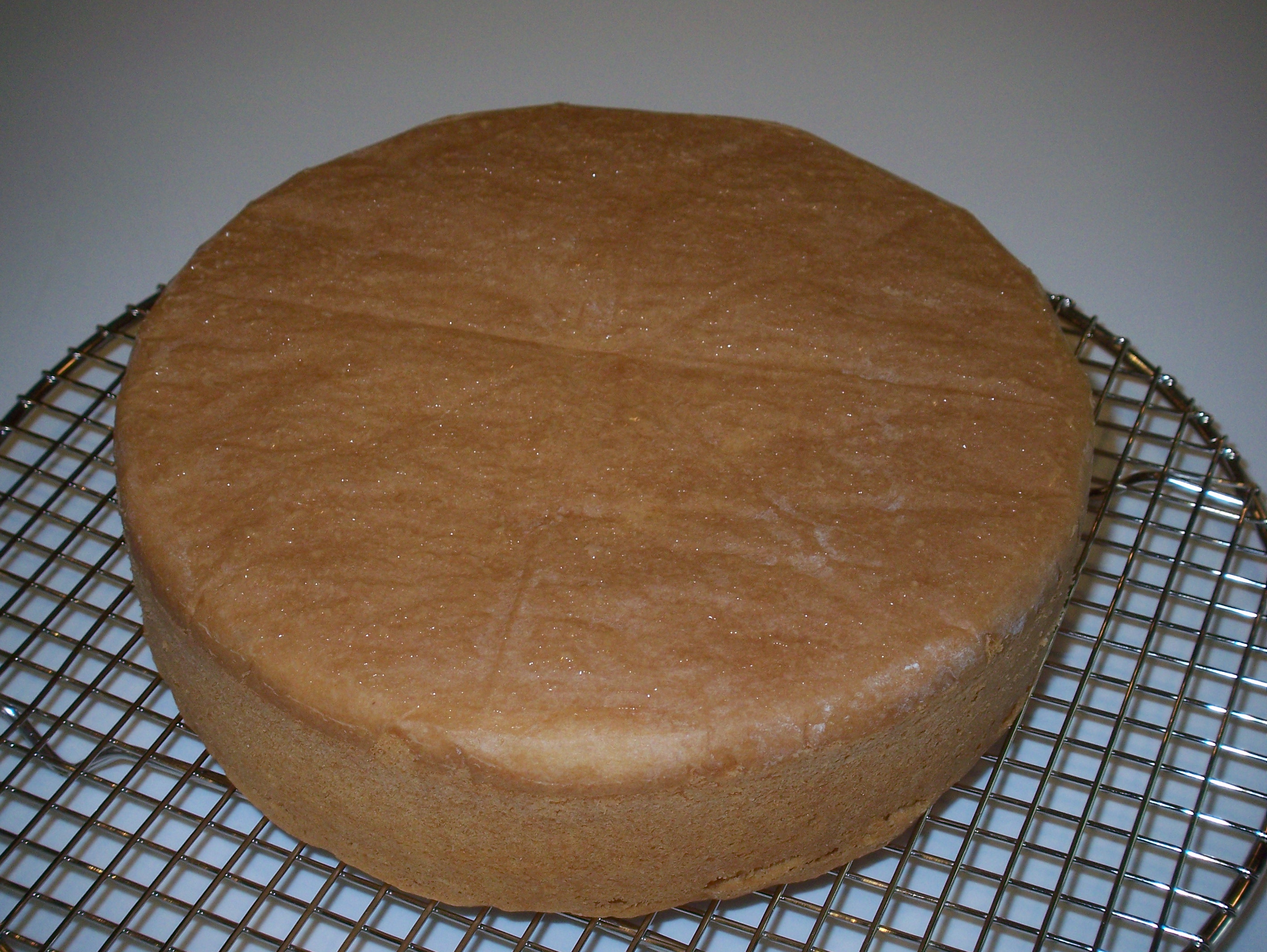 i used parchment paper in the pans this time so no sticking!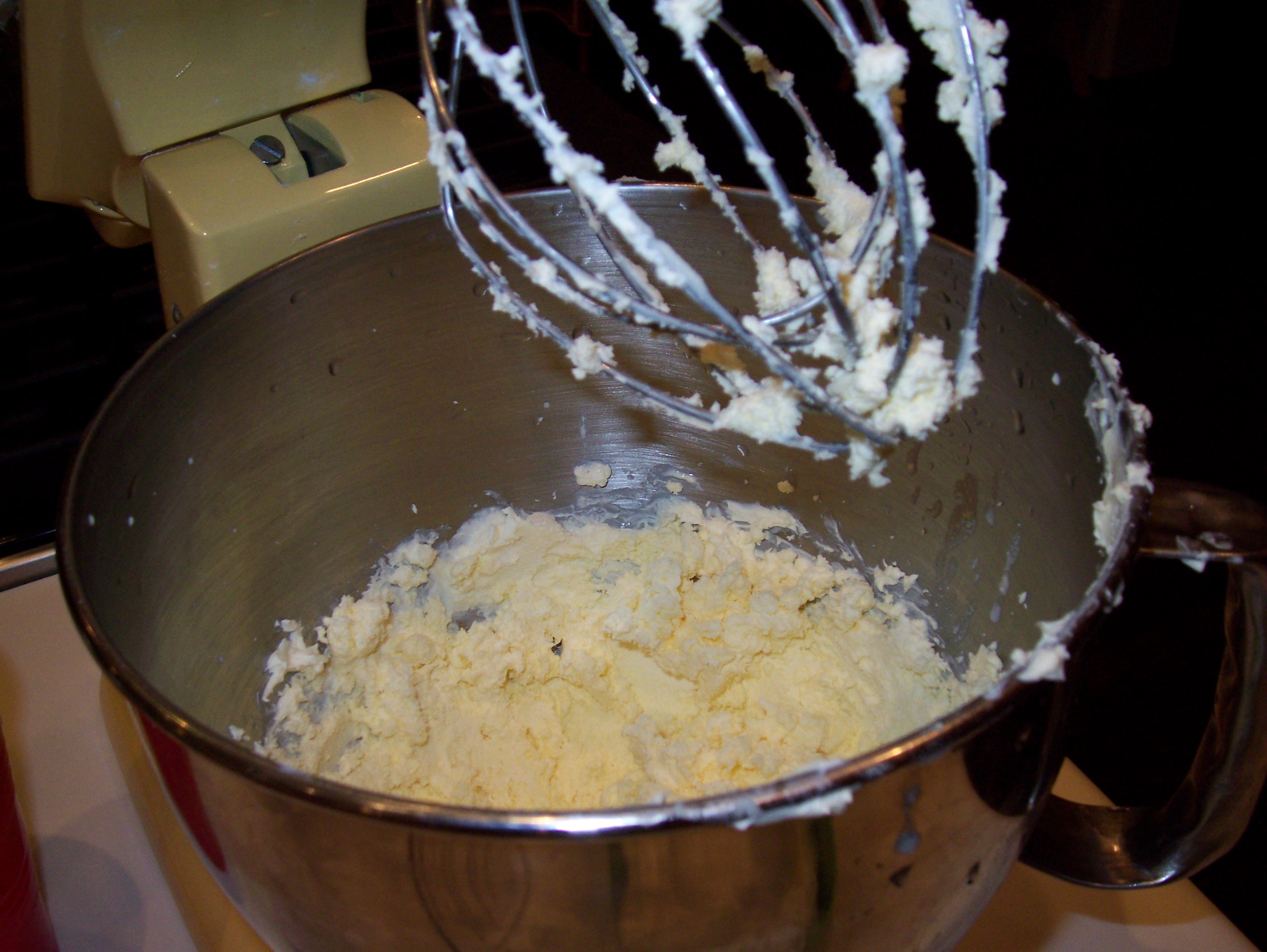 english double devon cream! i thought there was something wrong with it because it was/is so thick!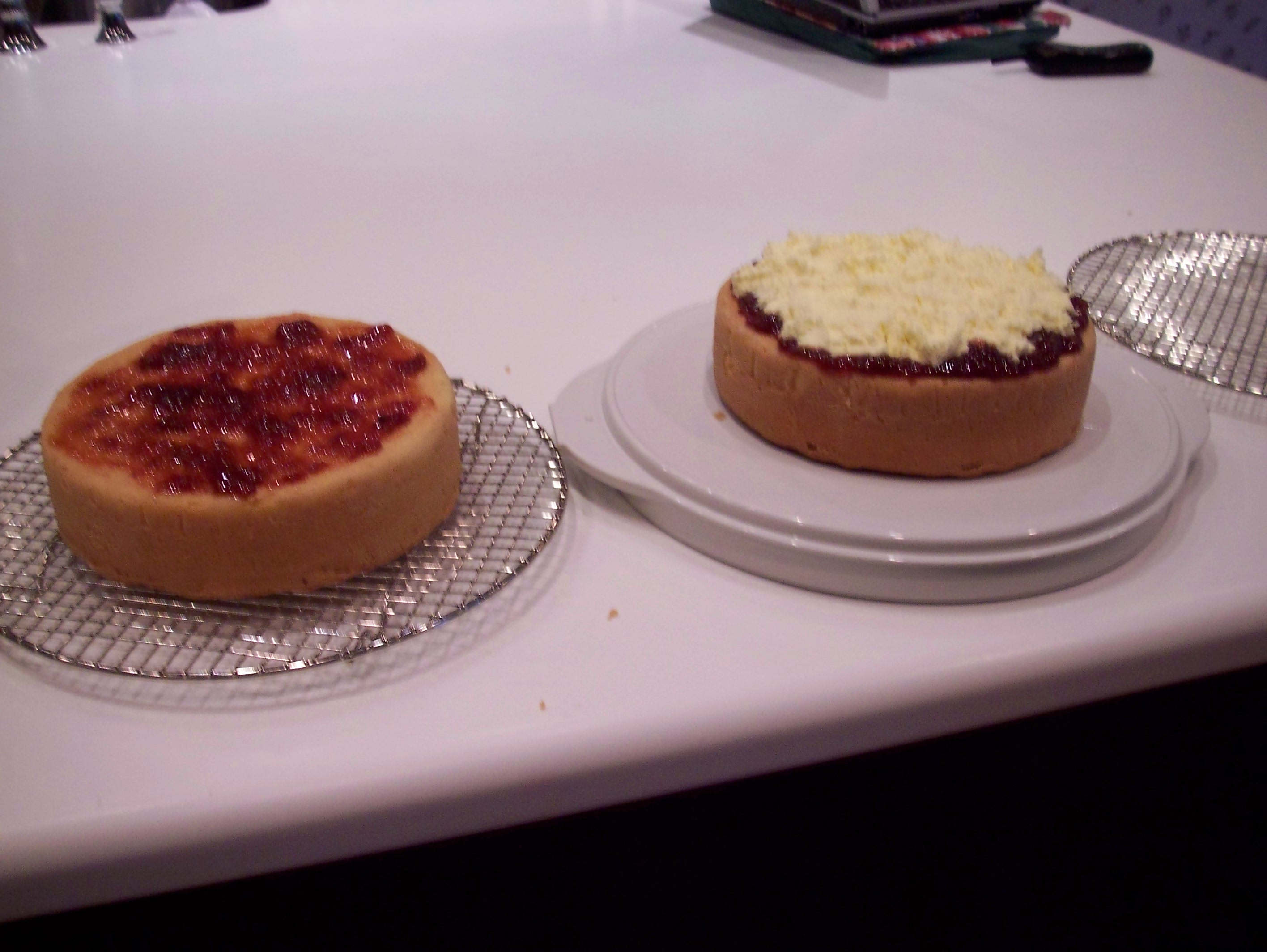 right before it is assembled and sprinkled.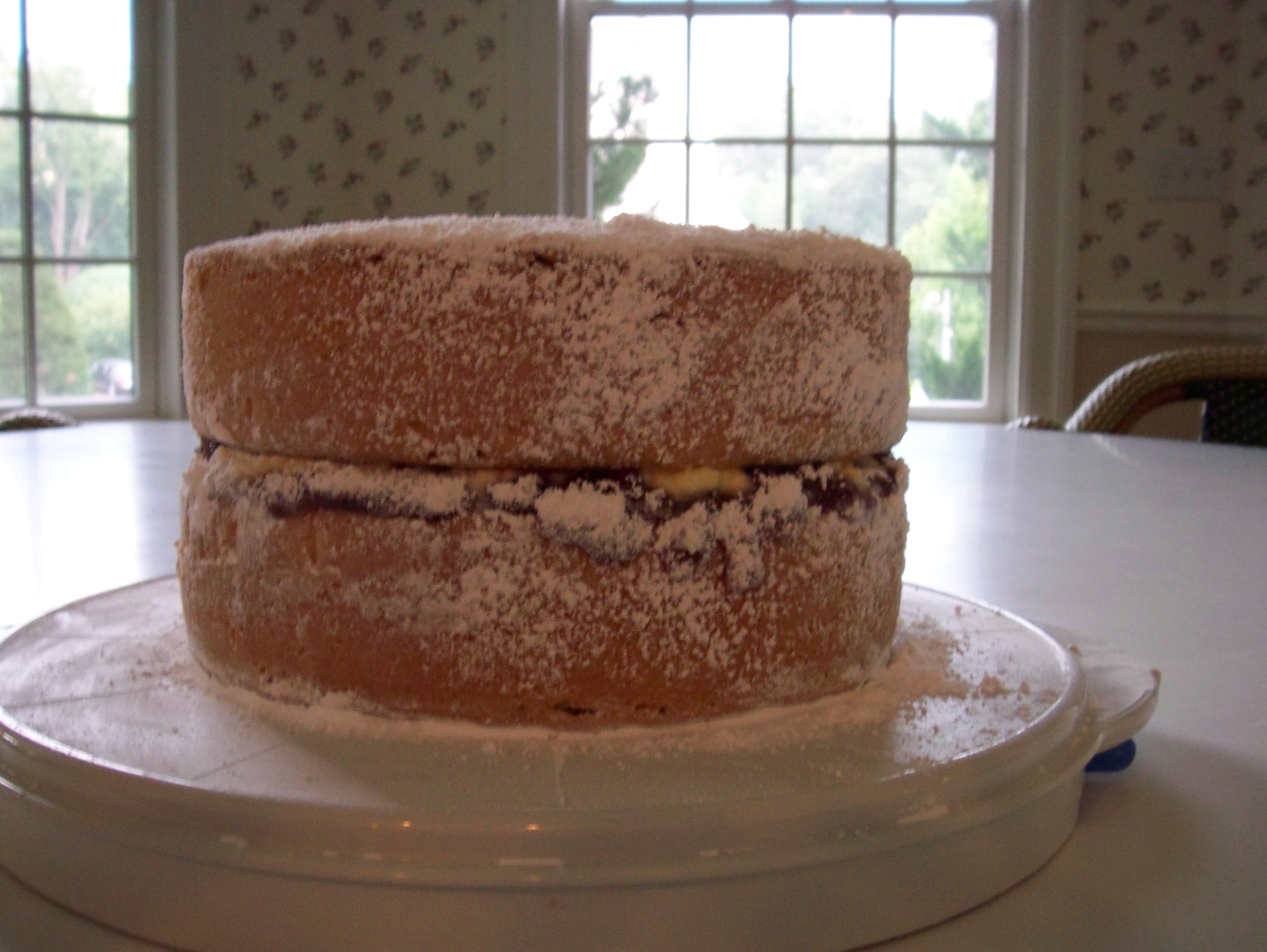 here is the cake all smushed together…gosh i hope alexis likes it. i tried really hard.