hi everyone!
it's good to be back! as you know keithy and i went to canada during my vacation… we went to montreal and may i just say I LOVE MONTREAL. i want to go back tomorrow…and i'm hoping it's not due to an instant addiction to poutine because that stuff is so fattening i am still feeling it! (or maybe it's the poutine coupled with my pms that's got me feeling extra bloated!)
here are some photos from the trip… we stayed at a fabulous small hotel called the hotel nelligan in the old city.
we arrive at the border…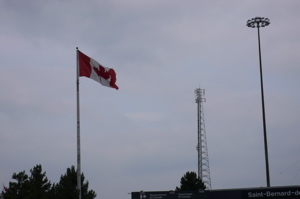 welcome to canada!!

keithy reading a menu at "gibby's" steakhouse where neither of us ate steak! i had baby lobster tails and he had shrimps.

keithy took this picture of me.

keithy as a butterfly in the botanical gardens.

menu from poutine heaven "banquise".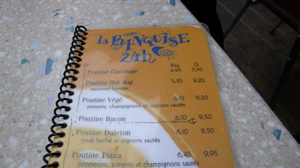 traditional poutine…french fries, cheese and gravy.

italian poutine…it was peppery but very delicious.

i wish we could've stayed longer in montreal- and we will go back! i loved it and it is only 6 hours from nyc by car- so worth the drive! and a pretty drive.
xoxoxo
jennifer