hi everyone!
i baked biscotti, wrapped them in the greatest martha stewart gift boxes and ribbons (go to marthastewartcrafts and buy them or to michael's!) and
i bought alexis a slutty sequined top from scoop nyc (maybe alexis will post picture of it) and
i bought some muffin top pans so that alexis can make her FAVORITE kind of baked good….ha!
and then we went to dinner at babbo in nyc….
it was a really fun night and i had half a glass of wine and ate too much!
but it was worth it.
alexis' hazelnut biscotti and almond apricot cantucci that i baked from scratch wrapped in martha stewart gift boxes.

muffin top pan.

in this bag is a very slutty top!

and dinner at babbo…
my dad (alexis calls him "uncle" charles)

alexis and martha.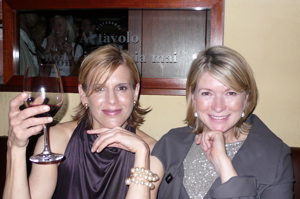 jenny and kevin (yes i look pasty but kevin looks so good i had to post it!)

producer burt

alexis, martha and me.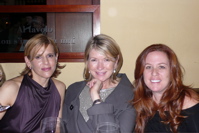 time to go figure out how many points i had today….yikes!
xxoxx
jennifer