hi everyone!
we went to florida over vacation…we had a great time…really mellow and lovely. it was a much needed break from the chaos of life at home! that said, i am thrilled to be back home…under my covers!
keithy and the kids walking to the gate.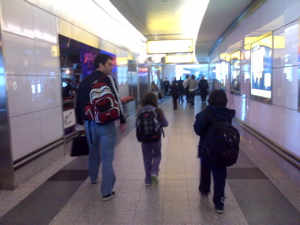 me on the airplane…quietly scared…i will say if you can fly jetblue you should…the tvs provide an amazing distraction.

the view from my airplane window.

and then keith got us a limo!!!! he never does stuff like that…i had a good laugh when i saw the car. this was after the car dropped us in ft. lauderdale.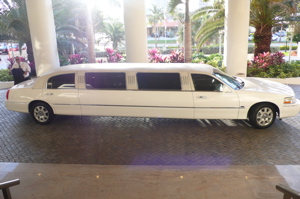 and here i am at the pool…the strawberry daquiri is VIRGIN daquiri…and the plate is full of fruit.
(im not hungry i'll just pick).

and here is listener james who took the time to say hi to me in the winn dixie! he was very nice.

tomorrow i will post the pictures from my new exercise class…after we discuss it on the show…seriously it's insane. i think i've lost my mind!
xoxo
jennifer
aim:whateverradio