hi everyone!
why at the end of the weekend am i just as tired as i was at the start?
and how bout the clocks changing so early! tomorrow is going to be one tough monday morning.
i set my alarm clock to make sure i get my kids to school on time…ugh.
in between hanging with my family, playdates, watching parts of a spooky movie (disturbia!) i did some baking.
i baked jam squares (from a friend's recipe- very very easy- the same dough is used on the bottom and crumbled on the top. her recipe called for using raspberry and apricot jams…i got creative (never a good thing!) and used strawberry all fruit jam…i think the other would have tasted better.
ingredients jam squares.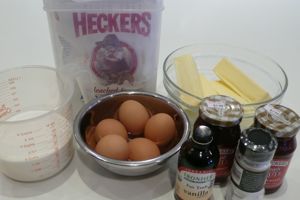 adding melted butter to the dry ingredients.

forming the dough.

pressing the dough into the baking sheet.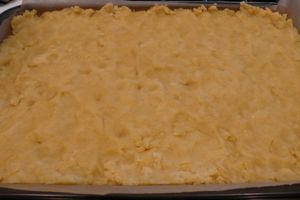 spread the jam before putting it in the oven.

crumb topping..in the oven.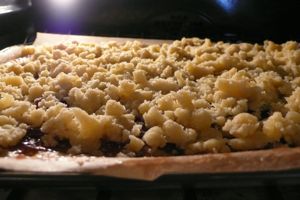 at least they looked pretty.

side view.

and reject.

i also baked from martha's new cookie book…chocolate surprise cookies….they were fun to make and came out lovely. oh and they were delicious!
ingredients chocolate surprise cookies!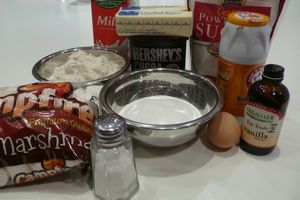 sifted dry ingredients- which still look lumpy to me!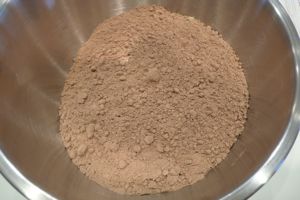 cut marshmallows.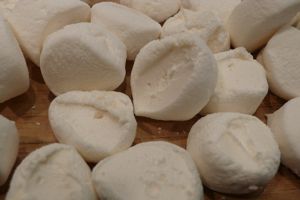 added milk to the butter/sugar/egg mixture.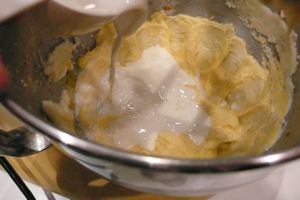 before first baking.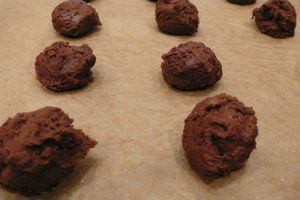 added marshmallows…put them back in the oven for an extra 2 minutes of baking.

making the frosting.

finished surprise cookie…(the surprise is the marshmallow)

cross section…this cookie was not hard to make and everyone who had one (or two) loved it.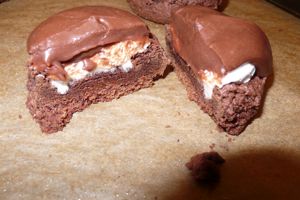 i also made chocolate pudding for keithy and my dad. (my dad requested it!)
the first batch came out like crap! no kidding…was clumpy and GROSS.

but the second batch came out great!…thanks to a recipe from listener todd…he found it on this blog…scroll down for double chocolate pudding.

and of course my kids forced me to make alexis' chocolate chip cookies– plus they are what i give parents when my kids go to houses for playdates.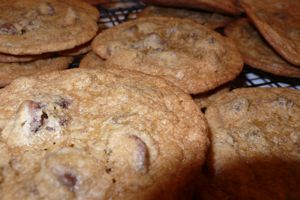 but i have to say i am looking forward to the cantucci alexis made…it's hard for me to bake stuff on the weekends that has nuts in it because my daughter has peanut/tree nut allergy. so i am somewhat limited when kids are home from school!
xoxo
jennifer
aim:whateverradio