hi everyone!
alexis and i started our super secret tv shoot… and let me tell you…WE ARE SO GLAMOUROUS! (NOT!) and then we went out to a fantastic (NOT!) party to meet bode miller.
here we are waiting ONE HOUR for our car after the long day of shooting!
alexis is sitting on a floor and i am on a step.

we got ready for the party to meet bode bode bode miller…
and guess what… alexis eats cookies and drinks red wine!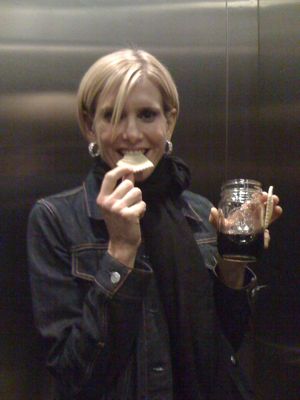 here i am in the car on the way to bode's cocktail fest.

alexis meets bode!

and the wonderful food served.
ham and lettuce (note the plastic wrap on the underside of the lettuce! KLASSY!)

more food on paper and plastic.

and pita bread for the dip below!


there was an auction…i took over as auctioneer. not sure why i did that but i made alexis laugh out loud…and bode raised (a whopping) $1050 for his charity with the sale of this painting!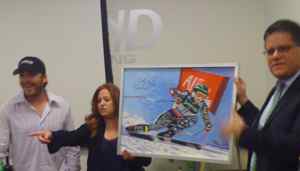 this is charlotte…she seemed rather insane (pyscho) and WAY INTO bode.
hmmmmm……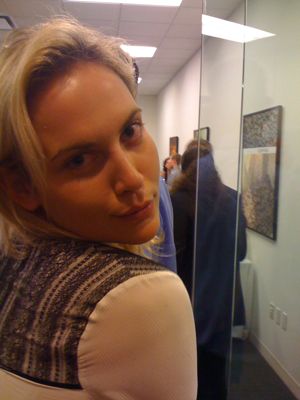 back to hair and makeup!
xxx
jennifer
aim:whateverradio
facebook: jennifer koppelman hutt