hi everyone!
today is an awful day…last night my mom had a rough night…today she's having a rough morning.
and i'm at my wits end.
so then what happens?
YOU happen.
i'm sitting in the hospital and in walks someone with a stack of cards for bunny…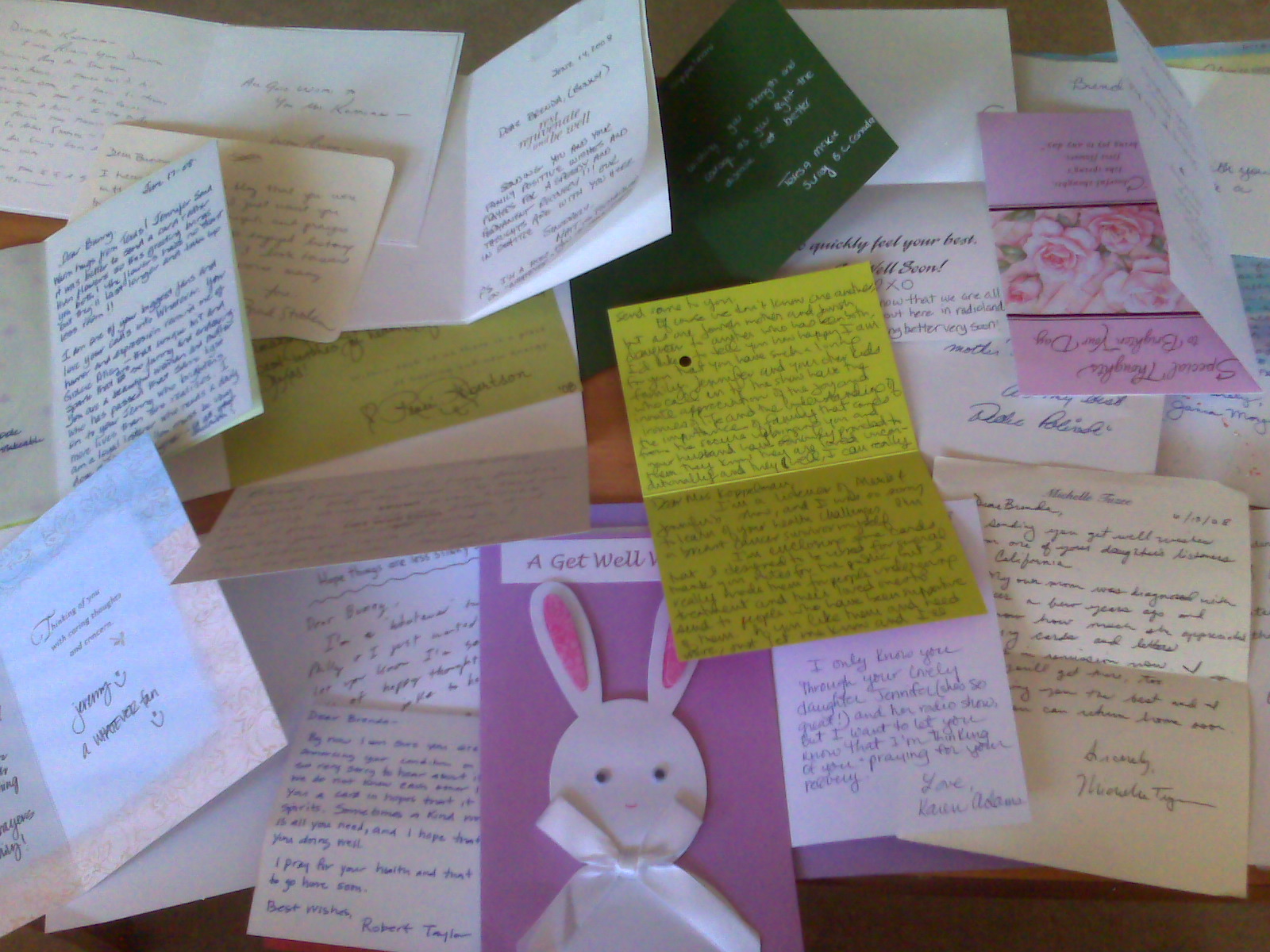 so of course, because i'm a sap, i cry some more…and my mom.. who really is not so lucid..unfortunately…perks up and smiles while i show her some cards…and now i will fill the hospital room walls with all of your love.
THANK YOU.
jennifer
aim:whateverradio
facebook: jennifer koppelman hutt