hi everyone.
we are at the palazzo..broadcasting live from here. if you are in vegas definitely come by!
they have signs up telling ppl we are there which is both exciting and bizarre…
and the palazzo provided hair and makeup for us each day so we look our best…or at the very least, like total tarts- which in vegas is SO MUCH FUN!
here is where we broadcast…right next to barney's.

flanked by two security guards…ha!

alexis looking very glamorous.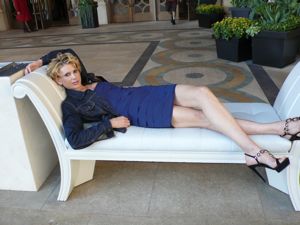 here i am in the car on the way to the pawn shop!!

and at the pawn shop.

we had delicious appetizers and drinks at sushi samba in the palazzo.
then dinner at table 10 where we got to hang with emeril for a bit.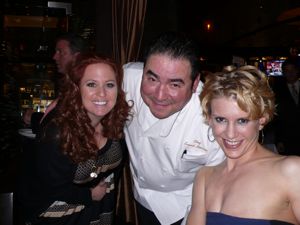 chrissy and emeril


and after dinner we went to the casino and SOME people drank some more!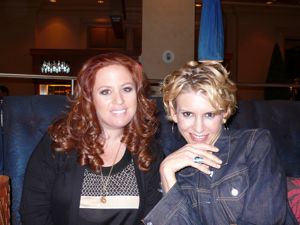 the palazzo ROCKS.
xxx
jennifer
aim:whateverradio
facebook: jennifer koppelman hutt