well actually that was 13 years ago…
but i did reset my engagement ring and it feels like new.
the former setting was made by fred leighton and although it is beautiful, it felt too mature/dainty for me.

so i changed it!
below is my "new" ring. the diamond is now in a bvlgari pachachi setting.
a fabulous jeweler (with permission from bvlgari ofcourse!) named sylvain at carvin french jewelers in nyc reset the ring.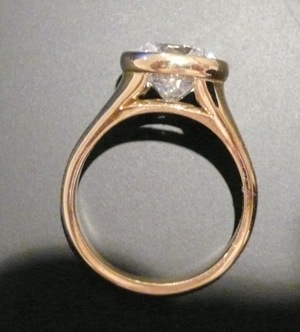 i love it.
xxx
jennifer
aim: whateverradio
facebook: jennifer koppelman hutt
twitter: jenniferhutt