we had a small bday celebration for rosie last night at alexis' apartment.
and once again, ms. stewart outdid herself!
because i was busy enjoying myself (too much) i didn't take enough photographs!

here is the beautifully set table.

yummy cheese etc. for hors d'oeuvres.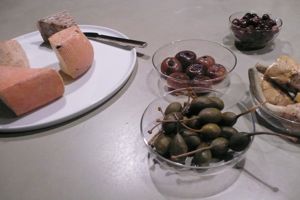 delicious salad with roasted beets and oranges.

sauteed mushrooms for the risotto which is NOT SHOWN nor is the amazing sauteed zuchinni. (arghhh).



scrumptious cake with chocolate frosting and caramel dots. here is alexis decorating the cake.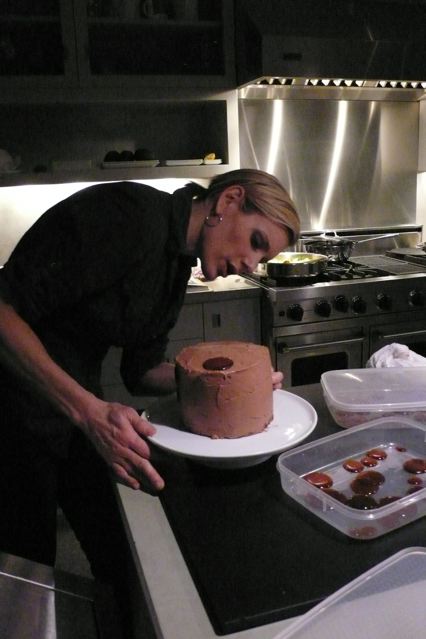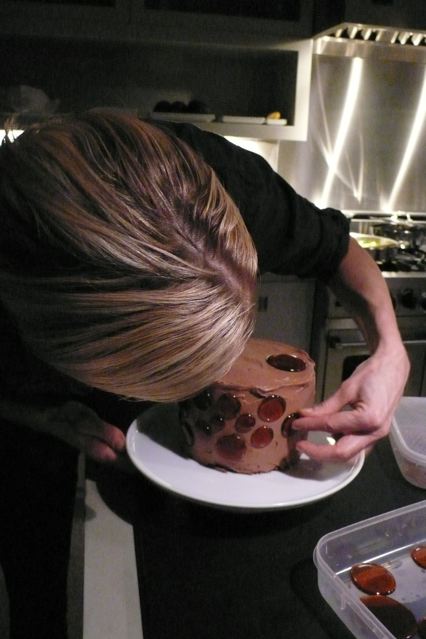 and here is the finished yummster.

and sliced with homemade caramel icecream.

ro, kel and me!



thanks alexis! what a fun night.
xxx
jennifer
aim: whateverradio
facebook: jennifer koppelman hutt
twitter: jenniferhutt