and that's ok.
working through it.
this time of year is tough.
spring time is supposed to be a time of rebirth.
and since last year's rebirth time of year was actually a prelude to a death- my perception is sort of screwed me up.
it was this time last year that my mother's illness started to win,
so i've forgotten how to enjoy spring. and possibly summer for that matter.
sure, i appreciate the sunny days and warmer weather but i've (still) got this nagging sadness. and i don't like it. makes me want to stay in my bed under my covers.
but, of course, i can't do that.
i went outside and took some pictures of our garden's progress. (see april's blog for other pictures)
amazing how things are starting to grow!
artichoke.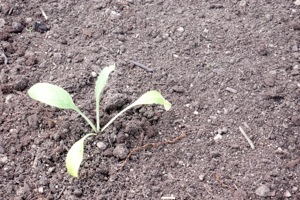 asparagus- which i am told grows once and then dies. and then grows again the following year and is edible then.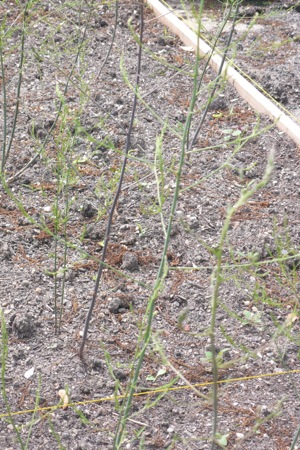 teeny tiny asparagus in david's hand… this too is before it grows to real asparagus size (no pun intended in any of this)!

beets.

blackberries.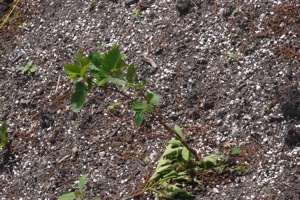 blueberry plant.

broccoli raab.

broccoli romanescu.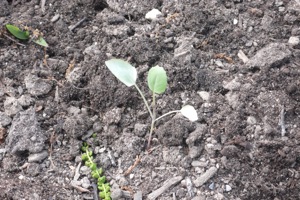 carrots.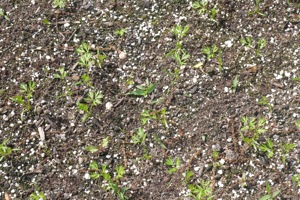 corn.
popcorn.

garlic.

peas.

lettuces.

onions.



strawberries.

xxx
jennifer
aim: whateverradio
facebook: jennifer koppelman hutt
twitter: jenniferhutt
just like alexis mentioned- comments unrelated to this blog will not be posted. email those to us instead. whateverradio@gmail.com