here are the fit flops alexis hates so much.
i cannot say i disagree with her. the white on white do look rather orthopedic in nature (shoes for people with issues!) but i like the black sequins ones…
thoughts?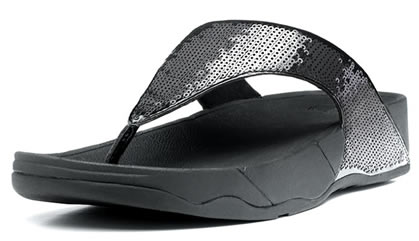 and i am obsessed with these earrings by kimberly mcdonald

saw a pair very similar to these at bergdorf goodman in nyc. although they are too expensive for me to buy ($9000!) i may be able to borrow them to wear during one of our whatever, martha! shoot days.
later or tomorrow i will post a schedule of what shows are airing during the our marathon monday may 25, 2009 on sirius 112/ xm 157 (marathon is 24 hrs starting 7am est!)
xxx
jennifer
aim: whateverradio
facebook: jennifer koppelman hutt
twitter: jenniferhutt