if you didn't listen to yesterday's show..there may be audio clips up soon.. it was a little crazy in our studio. so please note, the picture of me with the mint balls in my mouth is ONLY funny if you heard yesterday's show…
alexis and i went on the website chatroulette… seriously could be the creepiest thing i've done in forever. all the banal dialogue is mine and the interesting/"appropriate" dialogue was alexis'. crap! files may be too small for you see the dialogue- but at least you see the people we randomly vc'd with!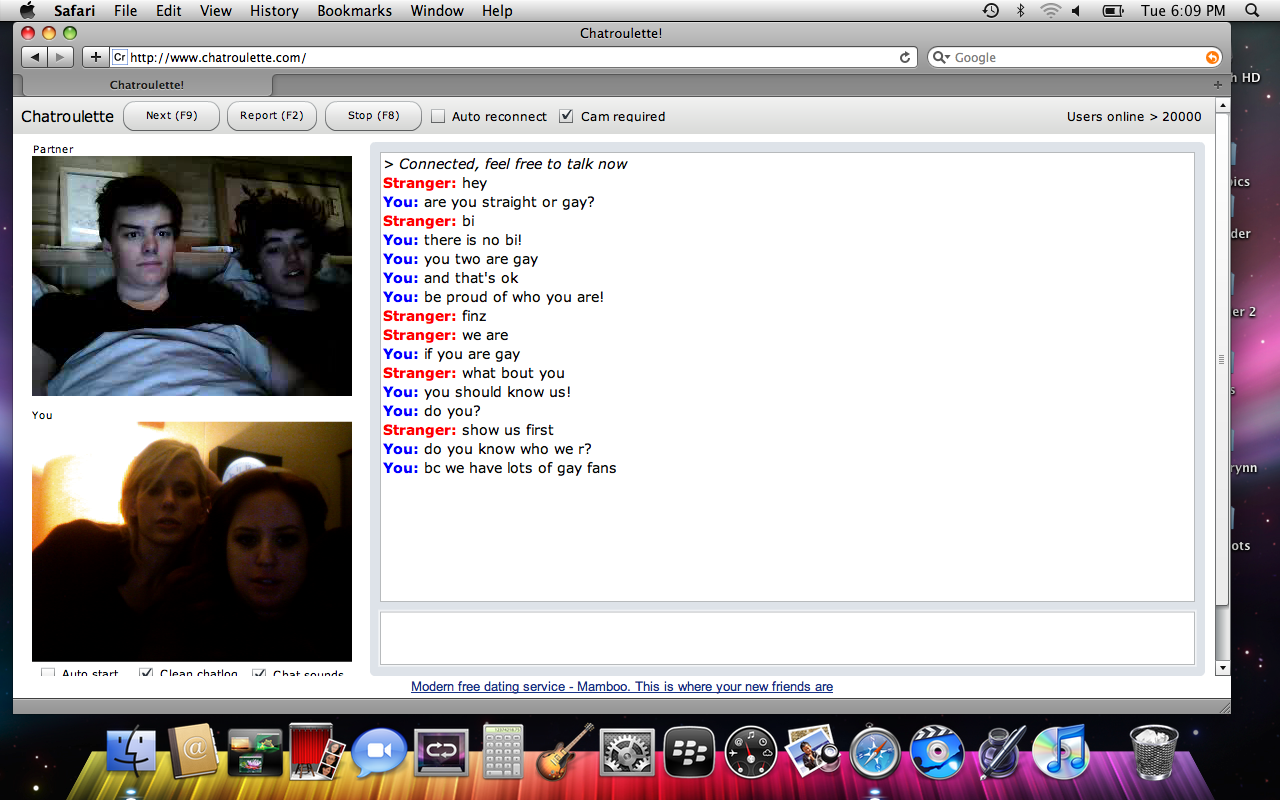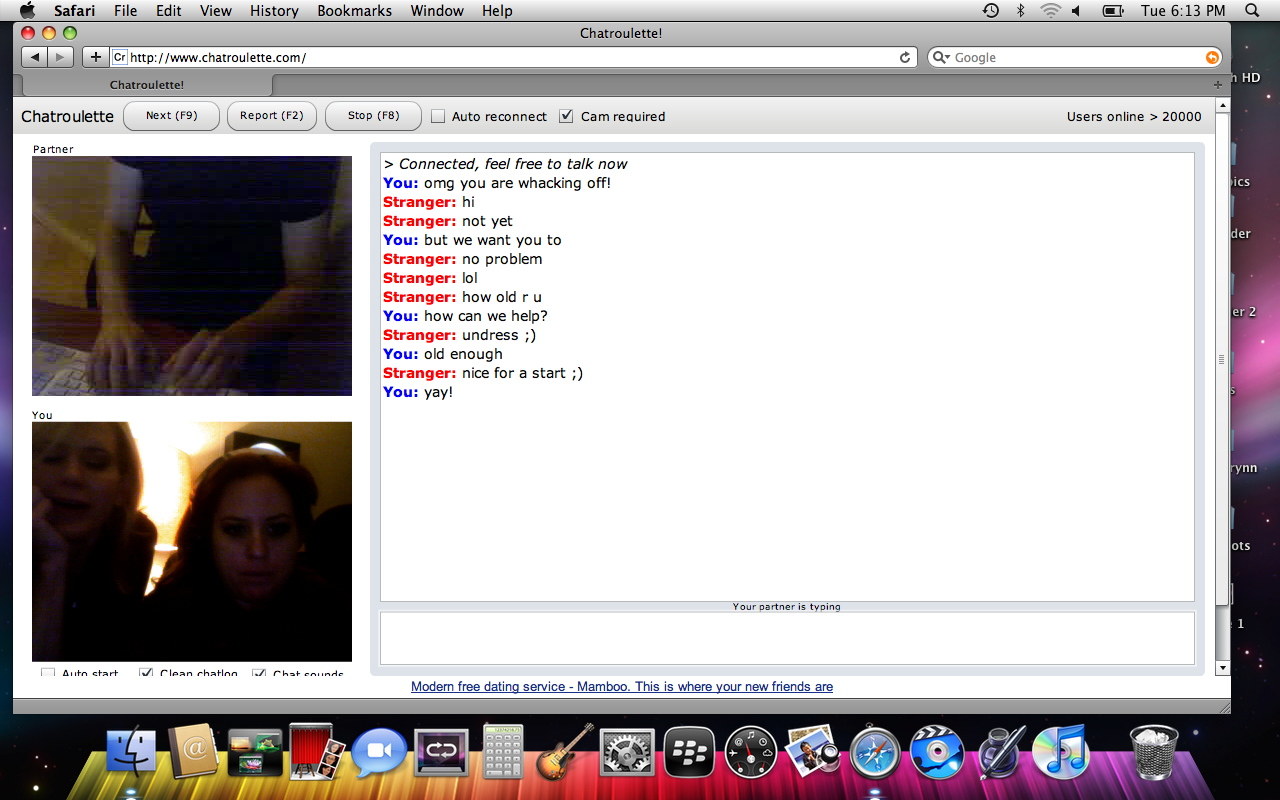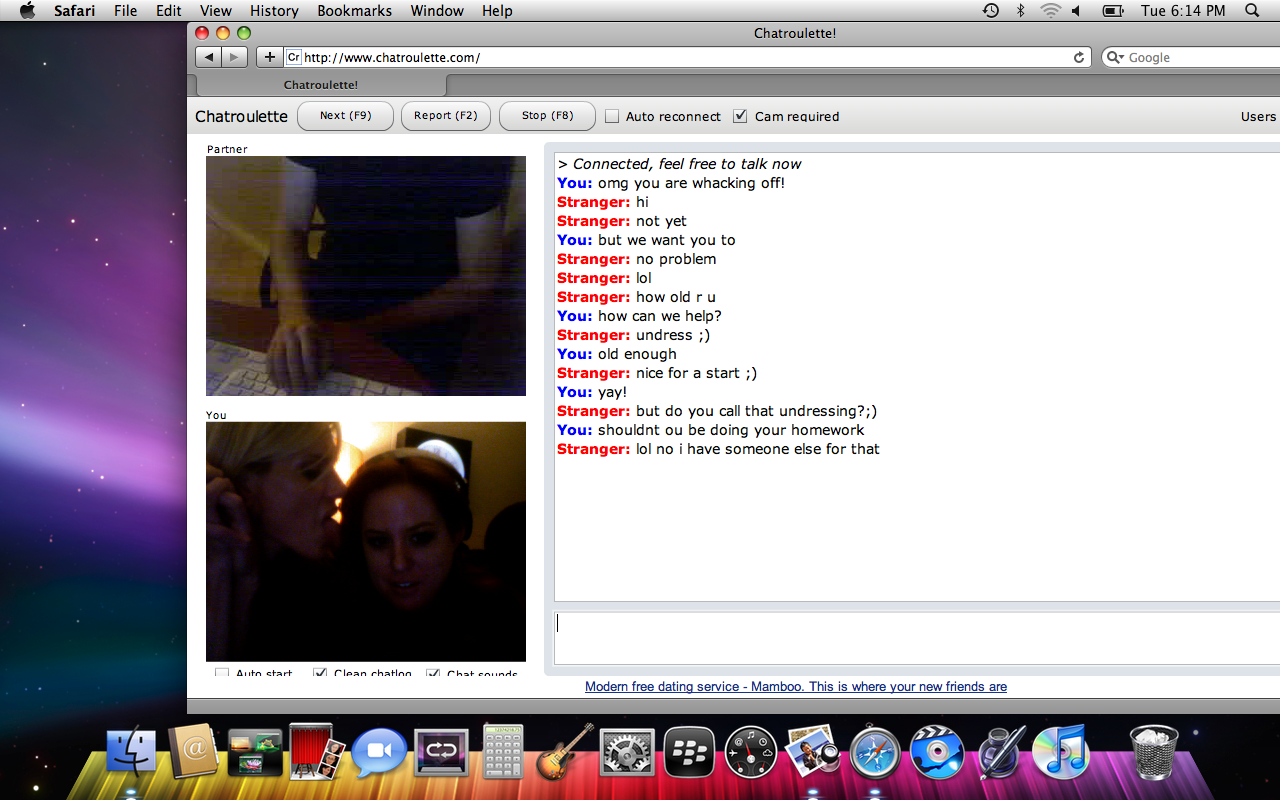 the french boys are just below!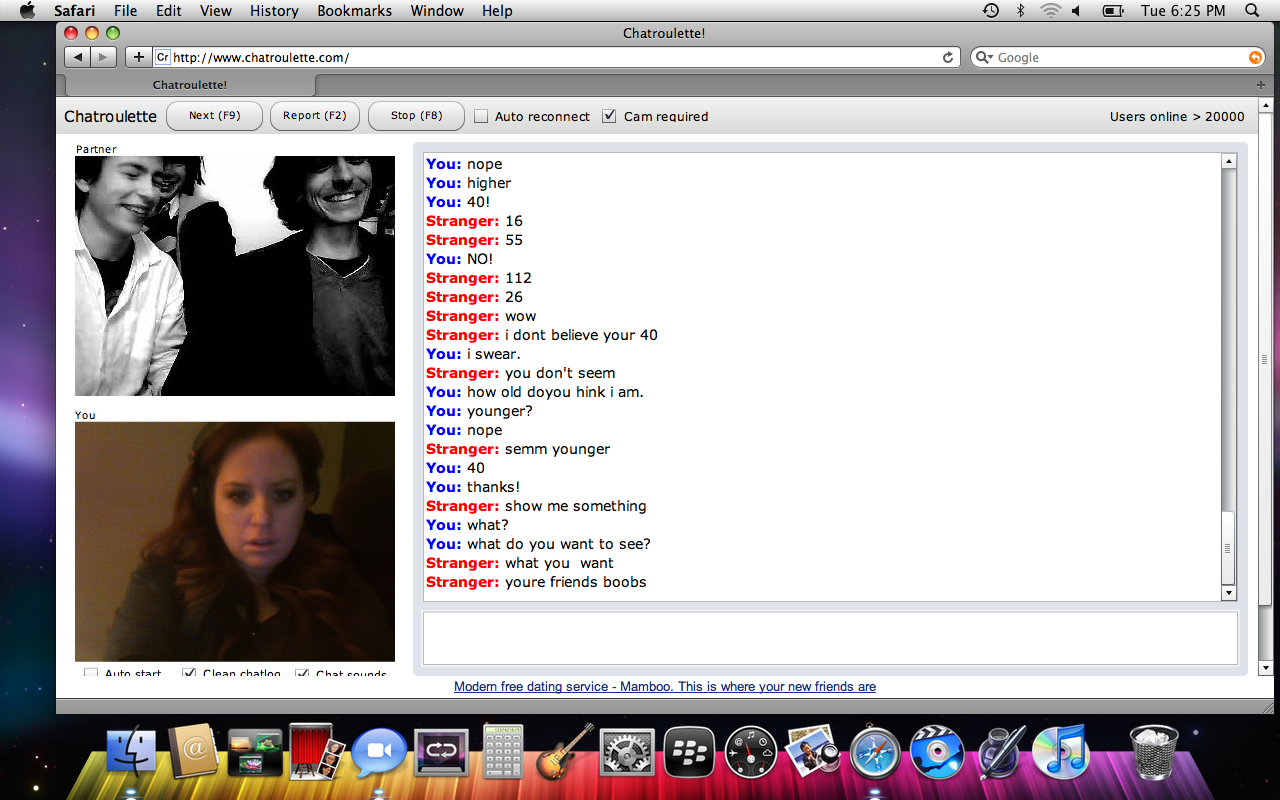 according to alexis (and i have to agree) this man below had a lovely package…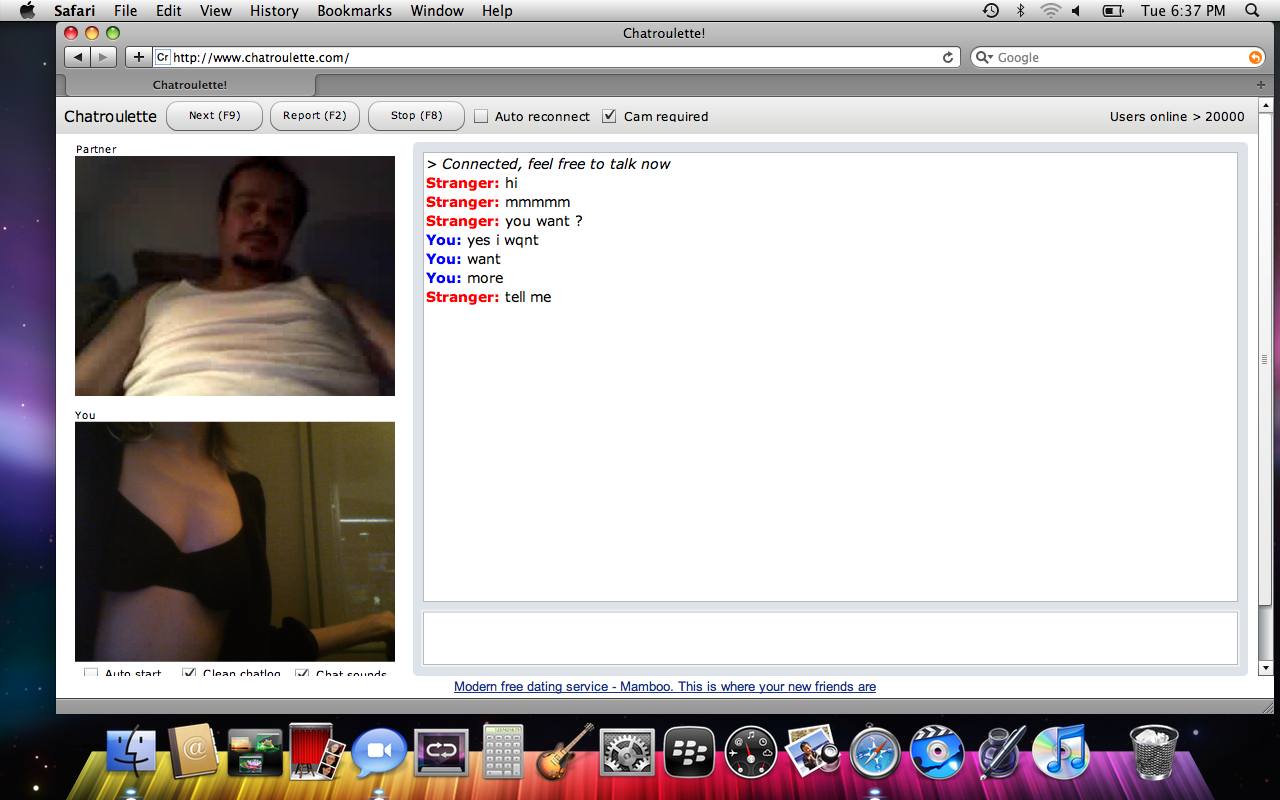 and with the mint balls in my mouth..

xxx
jennifer
fb: jennifer koppelman hutt
twitter: jenniferhutt