hi everyone!
so here are the pictures of paulie's, dare i even call it this, CORNBREAD! here are some words used to describe the taste and texture…
"like the stuff you use in packing" "styrofoam(sp?)" "cardboard" "tile".
oooohhhh…sounds yummy huh? how does it look to you??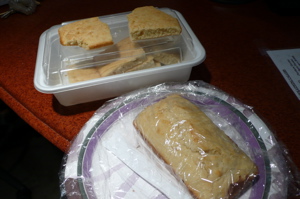 and which is more appealing??? the cornbreads or the pretzels??? i know which one i'd prefer…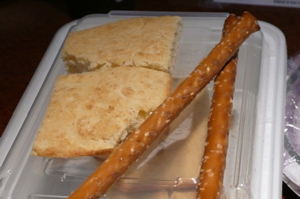 poor poor paulie.
but we do love him!
xoxox
jennifer
im about to figure out the points in the lemon squares alexis made (see her side)…i ate one. keithy ate two…YUMMY! update: lemon squares are 6-7pts per square…totally worth it!