hi everyone!
i made alexis' delicious brown sugar chocolate chip cookies (screw you cookie c__t!)
i made maida heatter's danish butter sandwich cookies with vanilla cream filling from martha stewart's baking book. i made spinach and cheese puff from marthastewart.com. i also made my friend deborah's spinach artichoke dip – which is the greatest hot dip ever! i am asking if i can share the recipe with you because it is that good.
i made two kinds of cornbread- one traditional (thanks allie lewis from everyday foods!) and one from our listener brian with creamed corn… i adapted it a little based on paula deen's recipe on foodnetwork.com (so good!). i roasted some cauliflower with a little olive oil, salt and pepper.
there were brussels sprouts, sweet potatoes, mashed potatoes etc. so much food- couldn't possibly show all.
i ate so much!

spinach and cheese puff before baking.

spinach and cheese puff in the oven.

spinach and artichoke dip about to go into the oven… i don't have an after picture.. im an idiot! but i can tell you it was eaten SO fast. everyone freaked out how good it was.

listener brian suggested i make this cream of corn spoon bread.

my family was eating the corn bread before dinner was served!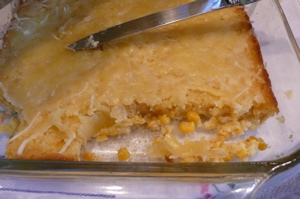 cauliflower roasting in the oven.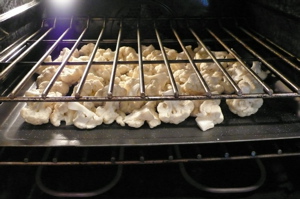 traditional corn bread.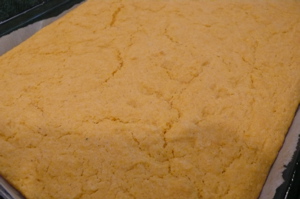 alexis' brown sugar chocolate chip cookies ready for the oven.

alexis' chocolate chip cookie out of the oven and just right. FANTASTIC!

maida heatter's danish butter sandwich cookies before baking.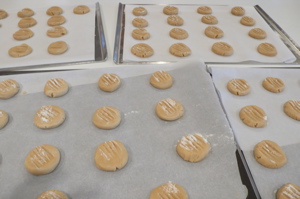 butter cookies out of the oven.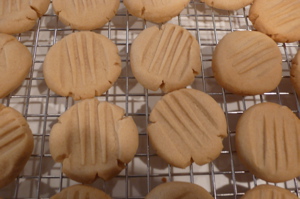 butter sandwich cookies filled and dusted with confectioners sugar.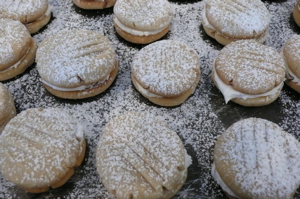 at the big house (my parent's house) there was plenty of wine.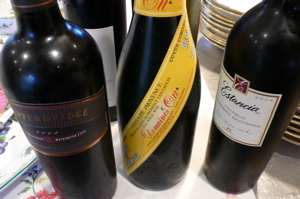 and crudite.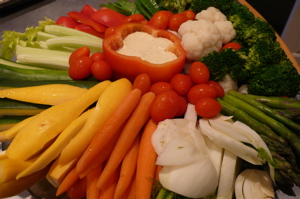 yummy noodle pudding (very traditional thanksgiving time…not!)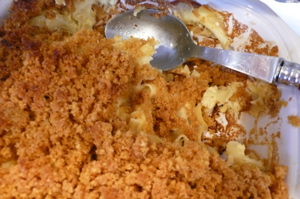 oatmeal stuffing.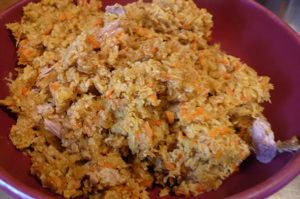 poor bird.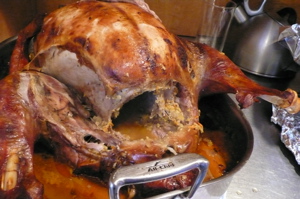 the cookies i baked amidst other desserts.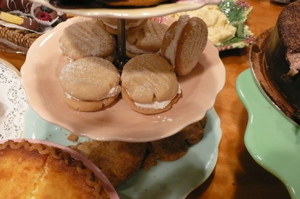 lots of desserts!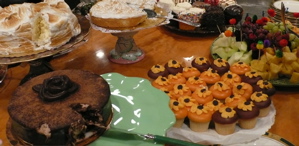 my sister's husband david.

my maryland cousin big rich (he calls in sometimes).

i'm so full after this weekend!
how about you?
xoxo
jennifer