hi everyone!
i baked and cooked this weekend for my parents and for us! (well for us including the company we had over).
my parents wanted a beef stew – like i know how to make that! so a friend of mine recommended a recipe from this great book stews and soups from cooks illustrated... here is the beef stew recipe.
i also used the white fluffy frosting from nick malgieri's perfect cakes and the yellow cake recipe is from cooks illustrated baking illustrated.
i baked buttermilk cookies which came out great! i left out the lemon zest because my mom prefers plain vanilla…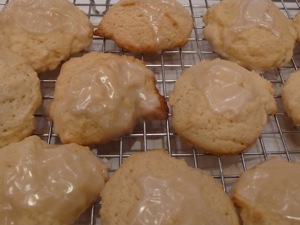 i also made a yellow layer cake with white icing and a chocolate cake with milk chocolate frosting… (the chocolate cake didn't come out great- i screwed up the frosting!)
yellow cake pre frosting…

yellow cake after frosting…

here is the chocolate cake out of the oven…no frosting photo- it wasn't very good…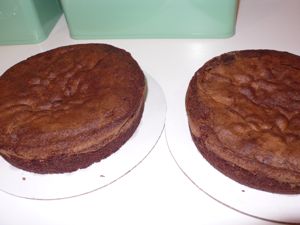 but the beef stew i made really came out the best. it was perfectly flavored- i used a red wine called cotes du rhone. and i used a stock pot from allclad that martha gave me for my birthday two years ago (alexis tipped her off to what i needed!)
here is the browned beef.

onions sauteeing.

chopped garlic.

carrots.

early on..before the meat is added.

all hot and bubbly!

close-up of the stew!

the recipe calls for one hour of the meat cooking before the rest of the ingredients are added for a second hour of cooking…but i cooked the whole thing for 4 hours! and then it sat in my refrigerator overnight and was even better today. everyone loved it.
xoxo
jennifer