hi everyone!
i baked black and white cookies using a book from cook's illustrated "baking illustrated" – although i'm sure martha's recipe is just as good!
batter.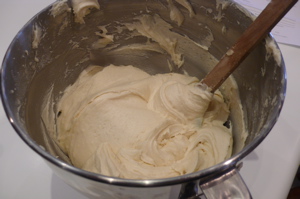 i used a small spatula (?) i forget the name of the tool but it's small with long/thin metal end…did white side first.

then the black (really dark brown).

they were yummy and surprisingly easy to bake.
xoxo
jennifer
aim:whateverradio