hi everyone!
yeah yeah it's my birthday. UGH! i am so close to 40…(38).
thanks for all the birthday wishes… it makes me feel good.
here are two of our youngest listeners…
steve's daughter frances grace was born january 30th or 31st. isn't she lovely!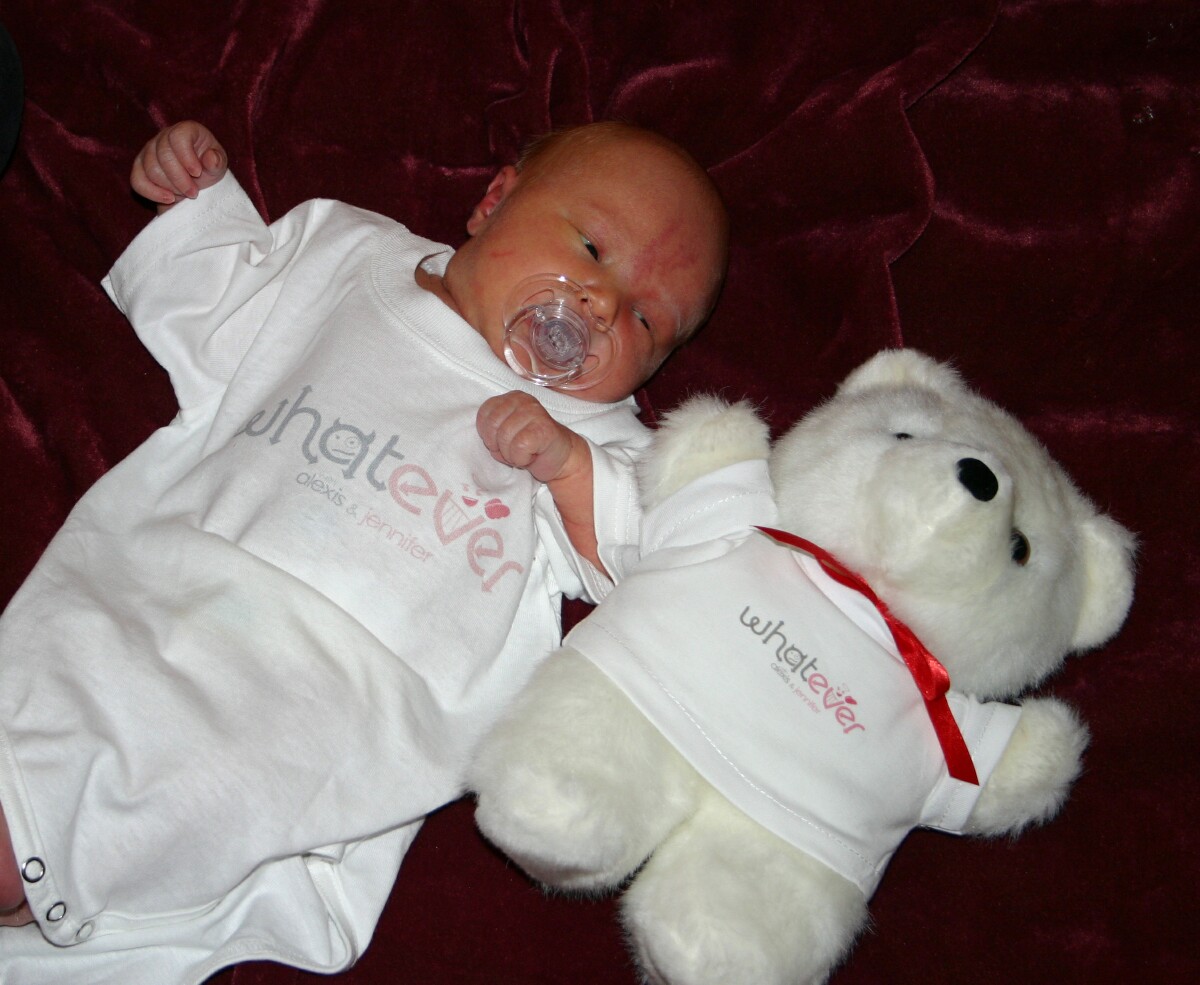 and listener deanna had her beautiful baby boy andre YESTERDAY! congratulations!!
tune in today…. i will be having some wine on the air…at least one glass.
xoxox
jennifer
aim:whateverradio