hi everyone!
tomorrow morning i have to be at alexis' apartment super early  to get ready for our fox5 am tv appearance on good day ny (we are showing our packages!) then we have another appearance on foxbusiness in the afternoon (in between the two appearances i have a pedicure and a teethcleaning!) then we have our show…it's going to be a busy day!
i did my valentine's day baking for alexis today because this week is too insane for me to have time to bake.
i decided to make her three types of biscotti (alexis doesn't love chocolate so no candy for her!)
ginger raisin (spicy) from a book called biscotti, granola from another (different) book called biscotti, and hazelnut from this recipe.
and i made chocolate chip cookies for my kids from alexis' recipe.
and i made a pound cake for my parents from alton brown's book.
ginger raisin biscotti:
here are the ingredients.

wet ingredients (eggs and vanilla and grated ginger) mixed with the dry.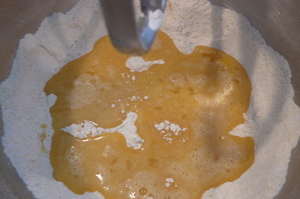 added raisins and crystallized ginger.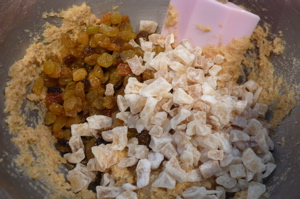 logs before baking.

second bake.

of course i'm challenged and don't have an adequate "after shot!"…
but here are the granola biscotti…
granola:
ingredients.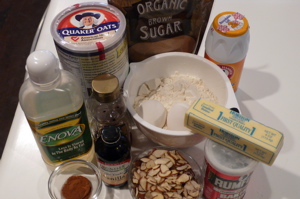 making syrup to pour over oats to make granola.

cool spatula alexis got me that won't melt!

pouring over oats.

oops…i burned the oats!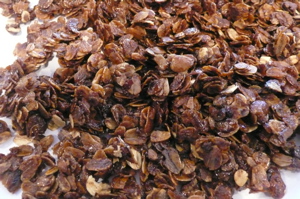 trying again…

success! better granola this time.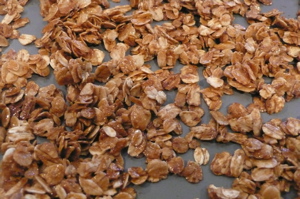 butter (not much alexis), sugar, and eggs.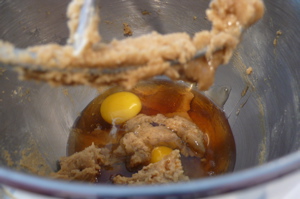 dry ingredients into the wet.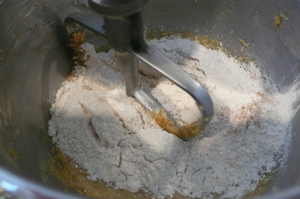 added almonds and granola.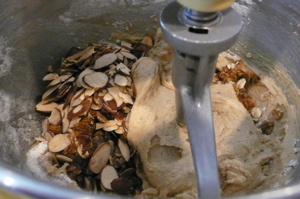 logs before baking… (why when i say logs do i think of poop!)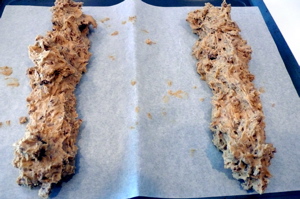 after baking.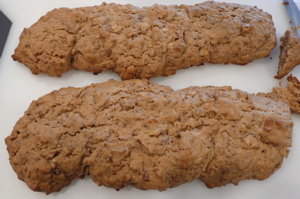 second bake. (and again no after picture! but they look the same just darker.)

and hazelnut biscotti.
ingredients.

ground toasted hazelnuts and sugar.

forming the dough.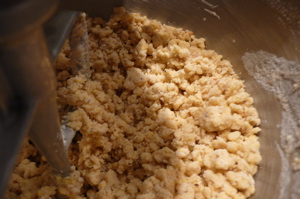 dough is ready for the logs (hahaha).

here ya go…before baking.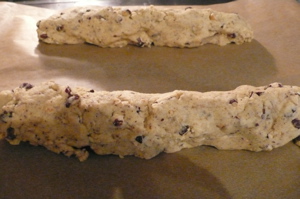 out of the oven ready for second bake.

second bake.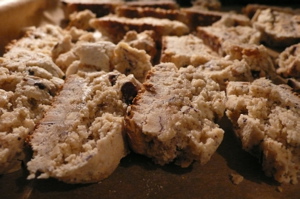 and finished.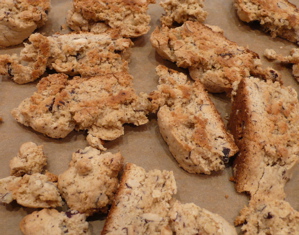 and packaged (in martha stewart boxes!)

on saturday i baked cookies for my kids and their friends.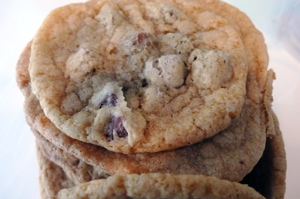 and the pound cake…made today for my mom and dad.
ingredients.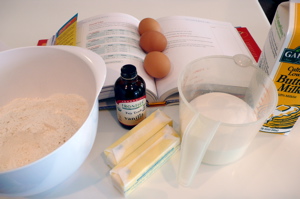 eggs and vanilla into the butter and sugar.

dry ingredients and buttermilk alternated.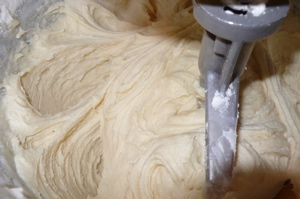 ready for baking.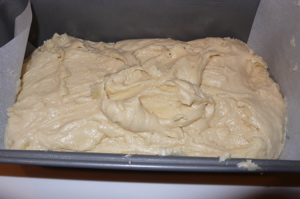 and finished! yummy.

of course, i figure you'd want to see a picture of me too!

you can make one of yourself on m&m's site too.
xxx
jennifer
aim:whateverradio