hi everyone!
alexis and i were asked to try out this clarisonic brush….
i got a facial with it…see below:

i'm excited for it to help my scaly dry skin!
and, as discussed on our show the other day… here is a photo of my wearing a jog bra over my shirt… i used to do this often so that i wouldnt have to get undressed first (i didn't want to be cold!) in order to get dressed to exercise on my treadmill at home.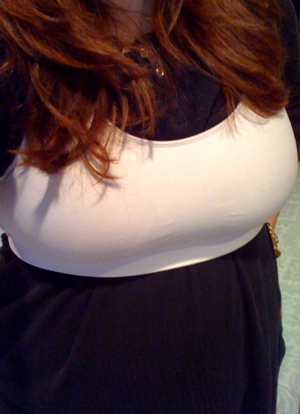 i think this picture is a little dirty since boobs are HIGHLIGHTED!
don't you agree????
xxx
jennifer
aim:whateverradio
facebook: jennifer koppelman hutt