first an mta (metropolitan transit authority (thanks for the info in the comments!) bus takes off my driver's side rear view mirror on thursday. got that fixed immediately.
then this morning in windy rainy rotten weather, i am driving to drop off a gift and pick up my niece's friend, and a BRANCH FALLS OFF A TREE AND ONTO MY CAR!
it was there and gone so i figured nothing bad had happened…
WELL…
although i am ok (which IS lucky and all that really matters)… look at my car! (notice the crack in the hood to the right of the busted light).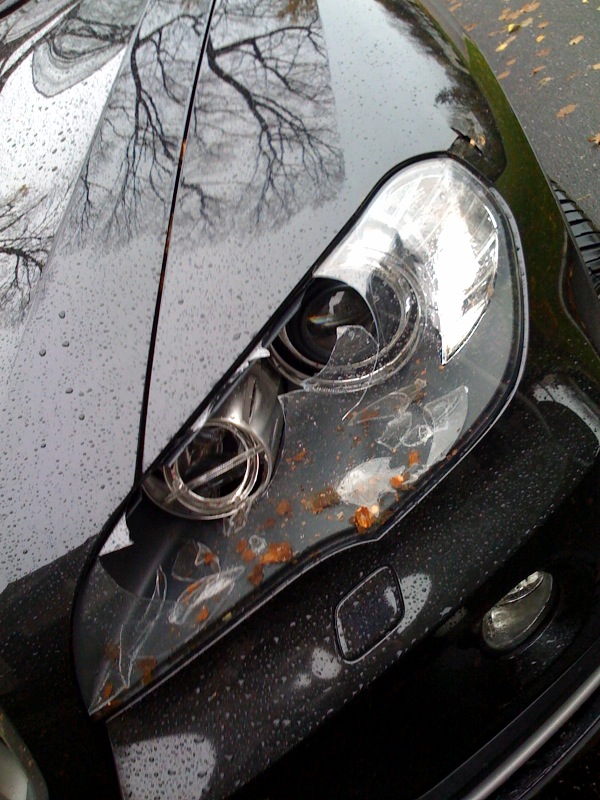 i think i'll stay home the rest of the day/weekend. ugh.
xxx
jennifer
aim: whateverradio
facebook: jennifer koppelman hutt (friend me!)